May 30, 2007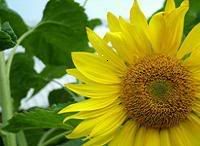 Good writing is more than words and their grammar and syntax. It is the ideas and images they convey. So my next nominee for good writing is Bhaswati Ghosh.
Her weblog — At Home, Writing — carries the subtitle, "My learning curve as a writer. It's not just about writing, you know." Her home is New Delhi, India. I can't argue with that, but I can say that for me, it is about the writing.
Which is why At Home, Writing, is the latest addition to our blogroll.
Consider, for example, her Dec. 12 entry in which she describes a morning walk up the terrace outside her home where she's greeted by "the All-India Avian Congress."
(It) is hard to ignore, what with the volume of its esteemed members' throats. Crows clearly appear to dominate the proceedings, even as pigeons prefer playing the part of silent board members . . . The crowing supremacy cowers into a resigned defeat, however, when kites appear on the horizon. Where the crows and pigeons vie for slices of the sky, the kite claims the entire pie with a single sweep of its magnificent flight. My walk stops momentarily as I look up, transfixed to see this breathtaking stretched-wings wonder spanning across the blue canvas.
As I was ready to climb down the stair, the flight of two pigeons caught my glance. I couldn't help stopping for a moment and be in awe. On more than one occasion I've suddenly noticed my footsteps gathering momentum automatically the second a catchy song is played on the phone radio I carry . . . As the pigeons flew overhead this morning, I found their flight to be effortlessly synchronized to the song that was playing.
What a scene. But poetic interludes are not the sum of what Ghosh writes. Her entries cover writers, artists, music, history, crafts, food and travel, not just from the broad reaches of India but from the world beyond.
Even politics. Her Aug. 26 post includes a music video of Vande Mataram, the national song of India, which on its centenary has sparked controversy because its meaning, "Hail to Mother," is offensive to some Muslims who feel only Allah should be hailed.
And then there's cricket: "I can proudly say being passionate about cricket adds as much to my Indianness as the food I eat and the language I speak do," Ghosh writes in an Aug. 14 entry, quoting sociologist Ashis Nandy's description of cricket as "an Indian game accidentally discovered by the British."
Ghosh's favorite music includes Rabindrasangeet, a body of songs composed by the late Bengali poet Rabindranath Tagore. She addresses the poet and one of his works, translated as "Rain Falls Pitter Patter," in an entry May 8, 2006:
That's how you came into my life — in the playful guise of a grandfather sharing this eternal childhood ballad with the five-year-old me . . . Back then, your name meant no more than a big, tough-to-pronounce word. You knew better; you drew the innocent heart in with the pitter-patter of rain and a million gem stones.
Ghosh's writing sometimes suggests English is not her native language, and it is not. A homebred Bengali with family roots in east India near Bangladesh, she learned English as a schoolchild in New Delhi. She describes herself as "an ESL," an acronym for English as a second language that she heard from an American online colleague.
Let's see, besides English, she speaks Bengali, and she lives in New Delhi where she must also converse in the city's principal language, Hindi, and she understands and speaks a bit of Urdu.
Friends, in a blogosphere cramped by barely literate fans fawning over celebrities and barely literate celebrities pandering to fans, there's a wide open world indeed waiting in weblogs like At Home, Writing.
– Sid Leavitt
Posted in Uncategorized | 2 Comments »