July 29, 2007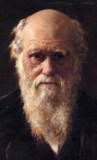 My latest brainstorm for surfing the Internet has blown to my shores a somewhat able seaman named Charles Robert Darwin.
The back story: After spending untold hours searching the Internet for well-written weblogs that aren't similar to ones already on our blogroll — diversity is important to us — I came up with the idea of searching for blogs by occupation. Guess what? Wikipedia has a list of occupations, nearly 1,000 of them arranged alphabetically all the way to yak herder, zookeeper and zoologist. So I started at the beginning — able seaman — and my search for 'able seaman blogs' came up with the legendary English naturalist and father of the theory of evolution.
Ah, serendipity. Darwin's seamanship is only one of the topics discussed at The Beagle Project Blog, a British weblog devoted to building and launching a replica of HMS Beagle by 2009, the bicentenary of Darwin's birth. And, as only the Brits can do, the blog is extremely well written.
Now believers in creationism and intelligent design, take note: Our interest in the blog is its writing and history, but be warned that the Beagle bloggers do gore your oxen.
Even old Charles himself comes in for a jibe in the blog's historical reportage, its Nov. 22 entry quoting shipmate Philip Gidley King's memory of Darwin's seamanship — described in the blog as moderate at best — as the Beagle slipped into port at Rio de Janeiro and wanted to make a snappy display of shortening its sails. The then-young Darwin was ordered to hold three sail ropes — one in each hand and one in his teeth, a comical posture that the crew and even Darwin seemed to enjoy.
Much of the rest of the blog also is written with a sense of humor, but with a serious devotion to Darwin and the tall ship replica that will celebrate him and his groundbreaking science:
An icon of scientific progress, she will circumnavigate the globe in Darwin's wake, crewed by aspiring scientists and researchers. They will carry out original research both at sea and on land, updating Darwin's observations, breaking new scientific ground and relating the adventure of science to enthuse a new generation of young students.
Darwin's voyage, the Beagle's second survey expedition, took place from December 1831 to October 1836 under Capt. Robert Fitzroy. Darwin did most of his scientific exploration on land, notably the Galapagos Islands off Ecuador. Then he spent a long time thinking about what he had found, finally publishing his theories jointly with a similar-minded naturalist, Alfred Russel Wallace, in 1858. Darwin then went on to publish his landmark book, On the Origin of Species, in 1859.
The Beagle, a 10-gun brig launched May 11, 1820, at Woolwich Dockyard in London, was decommissioned and sold for scrap in 1870, apparently lost to posterity. But Beagle blogger Peter McGrath reports in a March 11 entry that a Scottish archaeologist has concluded from ground-penetrating radar tests that the vessel's hulk probably lies beneath five meters of mud in the River Crouch in England's Essex County.
And according to the blog's first entry, Aug. 3, 2006, the Beagle's lost anchors may have been located off Australia.
Recovery of the vessel and anchors are both causes espoused by the blog, but one of its main causes is recovering ground held over the years by, first, creationism and more recently by one of its spinoffs, intelligent design.
McGrath in an entry July 17 notes that 22 percent of Brits believe in creationism and another 17 percent in intelligent design:
I've forgotten how many reasons to build a replica HMS Beagle we're up to now. But the fact that we have allowed 39% of the population to walk away from compulsory science education without having evolution taught to them in a compelling and comprehensible fashion is surely another to add to the reason pile.
Well, we take no stand. Because we must hurry off to No. 2 on the list — 'accountant.' Hmm, maybe not. But 'acoustical scientist' sounds interesting. And we can't wait until 'yak herder.'
– Sid Leavitt
Posted in Uncategorized | 2 Comments »