July 27, 2008
——————————————-
UPDATE: Our 50-year class reunion was great, but I'm still trying to download some photos I took there. (All those years I spent developing and printing film have been made obsolete by a tiny digital camera.) So while I try to figure it all out, I offer the following dark thoughts:
——————————————-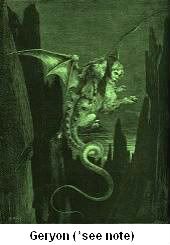 Thanks to the recent wave of hot, sticky weather, I've been spending more time than usual watching the daily stock market tickers on CNBC, one of my favorite pastimes, even though I own no stocks.
What's the attraction? Best crime show on TV, that's what.
Now, I have no objection to people with soft desk jobs. Thanks to advice given me long ago by my stepfather — he was a logger who told me "the only kind of wood you want to push around is the stuff they put in pencils" — I spent most of my adult life in soft desk jobs at various newspapers.
And I have no real objection to gambling with one's own money, not even the kind of gambling my wife and I have been forced to do on next winter's heating oil account. Thanks to the stock market — more specifically, oil futures — we've put down about $3,200 on a bet that heating oil won't cost more than $4.70 a gallon through the winter.
But I don't like the idea that some of these Wall Streeters and their colleagues around the world, all sitting behind their comfy desks, are manipulating us. I'm suspicious, for example, about the fact that crude oil recently has slipped more than $20 from its recent record of $145 a barrel, making it likely that our locked-in price of $4.70 for heating oil is going to cost us a few hundred extra dollars this winter.
And if the powers that be had their way, we'd be gambling a lot more. Remember the recent plan to 'privatize' Social Security? In fact, remember an earlier plan — one that succeeded — called 401k? It did 'privatize' a lot of company pension programs by putting us in the stock market. Through luck, mine worked out fine because I got out four years ago. My wife's plan, not so fine because she's still in it.
As I've said before, I resent having to make complex financial decisions for which I have no expertise and no time to acquire it. For the same reasons, I don't do my own dental work or brain surgery.
And I am outraged at what plainly has been manipulation by banks and other lenders that has victimized working-class and low-income people across the country. Check out this story in the New York Times. Or this report from Bill Moyers Journal.
The Moyers report quotes Jim Rokakis, a county treasurer in Ohio, talking about a Cleveland neighborhood where people on fixed incomes were lured into home-equity loans to maintain or repair their houses, only to have unforeseen increases in interest rates sink them into foreclosure:
Back in the old days, when there was no sheriff in town, people would rob the banks. Well, here we are in the modern-day era, there's no sheriff in town, and the banks are robbing the people.
I get really annoyed at people who question my patriotism because I question the great American system of capitalism. Yes, this is the greatest country in the world, but please don't tell me our system of greed-driven, free-market fundamentalism is something our children should emulate.
It's not a coincidence that Christ threw the money-lenders out of the temple or that Dante put the usurers in the eighth circle of hell, just above Lucifer in the pit of the ninth.
Both recognized the forces of avarice, and those forces are still out there. It's our duty as citizens — patriotic citizens — to elect governments that keep them in check. Otherwise, they'll steal us blind.
Today's new offerings in Works:
• Chapter 19 of R.J. Keller's novel Waiting for Spring. Tess agrees reluctantly with Brian to watch her brother and sister-in-law's baby while they get away for a night. It's a touchy subject for Tess, who has vowed to have no children.
• Chapter 31: Sacramento of Gerard Jones' nonfiction novel Ginny Good. Gerard goes back to Melanie and professes his love for her, but she is now in love with heroin.
– Sid Leavitt
NOTE:
*Geryon is a demon from Greek mythology who in Dante's Inferno becomes sort of a gatekeeper between the seventh and eighth circles of hell. The seventh circle is for violent offenders, the eighth (and more depraved) is for usurers. This woodcut by 19th century French artist and engraver Paul Gustave Doré gives Geryon his traditional 'face of a saintly person' but bat wings and a serpentine body that ends in a scorpion's stinger.
Posted in Uncategorized |