March 1, 2010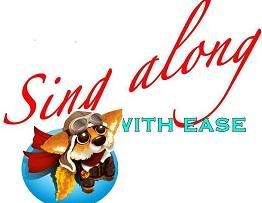 Well, not really — we don't have any planes — but here's the point:
Unlike many manufacturers, we regularly use our own product — a sheet music songbook of more than 300 old favorites that we take three times a week to singalongs at local nursing homes and senior residences. And we continue to improve it.
Because like our customers, we're also new users of the songbook. The songs are the same ones that our little family band (we call ourselves the Hat Band because we all wear hats) has sung for the past two decades, but the book itself is new to us, too.
Our old songbook was a stiff-sided heavy binder that was stuffed haphazardly with hand-punched sheet music, much of it handwritten, and that always threatened to fall off the music stand. Our new songbook, Sing along with ease, is a collection of professional sheet music, done on a computer and arranged alphabetically, that sits in a sleek binder of soft-sided, durable vinyl.
It's a great improvement, but that slick new binder has one annoying characteristic — the soft vinyl has an electrostatic attraction to the first and last pages in the book, trapping them in the binder rings when the book is closed and eventually causing those pages to tear. So we came up with a simple fix: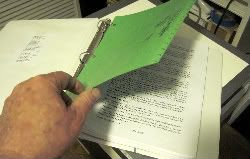 The songbook now has front and back fly leaves of cardboard-like paper that is heavy enough to ignore the soft vinyl's electrostatic attraction. The book now opens and closes just as slick as it looks, with all the pages under control.
The fly leaves are green, reflecting their recycled content, and we've mailed a set to all the customers who've bought the book so far.
So get your new and even more improved Sing along with ease songbook today, and get out there and start singing along (or stay inside with the family — or just by yourself — and do the same thing).
We may be a tiny company that can't fly its own planes, but we've fly-leafed our own songbooks.
– Sid Leavitt
Posted in Uncategorized |