March 28, 2010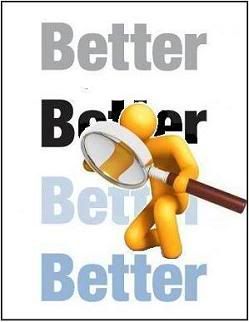 Our singalong songbook is no longer just a musical experience for us in the Hat Band. Now that we're marketing the book to others, it's also an electronic experience that keeps showing us ways to improve it.
So we're adding two new services to the book, Sing along with ease, that came out of requests from customers. And both add-ons are free:
1. Additional sheet music for songs that we add to the book in the future.
2. Electronic access to our lyrics templates.
The first add-on occurred to us when a customer suggested two songs that are not in the songbook's repertoire. Now, the songbook is the same one we in the Hat Band (we all wear hats) use when we do singalongs at local nursing homes and senior residences. We get suggestions all the time about additional songs, but we add them only when they feel right to us. (The current list of oldtime favorites rose to 314 songs when we added 'Umbrella Man,' which, like many of the songs in the book, was suggested by an audience member.) Again, we add songs to our repertoire only occasionally, but when we do, we'll add them as well to the songbook we market. And we'll send them to anyone who already owns the songbook, as we did with 'Umbrella Man.'
Now for the second add-on: Each songbook includes templates for lyrics sheets that are intended to be copied on a copying machine, then the copies cut up and reassembled into program sheets that can be copied and handed out to an audience (an ideal way to increase audience interest and participation). But for those who are a little more adventurous on their computers, we'll provide, upon request, an electronic copy of the templates that can be reformatted, for example, to make the type larger than it already is (currently 14-point). Actually, those customers with moderate cyber-skills can reassemble their own lyrics sheets on their own computer and print them out without need of a copying machine.
Just in case you think we're offering a lot with these add-ons …. well, we are, but it's neither difficult nor expensive for us to do it. We make up the sheet music on a home computer, and we have an email list of all our customers, so it's just a matter of sending out one mass email to all of them with one attachment for the new sheet music. And it's just as easy to send out an electronic lyrics template to anyone who requests it.
In the end, we're not trying to make a lot of money. (I'm about to turn 70, two of the other three band members are in their 80s, we've all lived frugal lives, and we intend to keep on doing so.) No, the songbook came out of a desire to get more people singing those songs that, like the rest of us, have weathered the years. We think it's worth doing, and we think others do, too.
Besides, once you've paid for the instruments (or the songbook), it's all free entertainment from then on.
– Sid Leavitt
NOTE:
The little guy with the magnifying glass in the image at top was found at Global Search Network, a website maintained by an executive management recruiting group.
Posted in Uncategorized |